The 85mm prime is the ultimate stand lens – here are our top camera options for Canon, Nikon, Sony, Fujifilm & Olympus
Ask a professional photographer what is the best lens for height, and they will definitely say 85mm. Also known as short telephotos, these lenses offer a number of benefits to anyone who wants to take pictures.
The main reason is the view given 85mm. When mounted on a camera body with a full frame (meaning it will provide the focus length of the box), the 85mm produces a blurry view of facial features. Wide lenses will tend to stretch horizontally, may convey some interesting ideas, but not all of them are perfect for making a person look and feel good.
The shorter telephoto length of 85mm also allows for optimal working distance between the photographer and the subject. The 50mm requires you to be a little closer than a comfortable subject, while anything too long (over 135mm or more) will require you to stand in a strange way and shout your instructions. Okay, that's an exaggeration, but the point is: 85mm the way you should go.
If you are using a smaller sensor than a full-frame, keep in mind that the active focal length will increase. A 45mm lens (double to 90mm) would be a better choice.
But whatever the length of focus you end up choosing, another part of the image is that you need a lot of open space. Also called quick holes, these allow for deep field creation, which means you can keep your title sharp while blurring the background, making it really stand out. We can go so far as to say that this is important for portraiture.
The bigger the opening, the better. There are excellent f / 1.2 and f / 1.4 lenses from Canon, Nikon, and Sony, but these come with a very high price, and are only suitable if you are a professional shooter. Most manufacturers make 85mm f / 1.8, and this will be enough to work with if your budget is tight. You should definitely look to foreign manufacturers, as the likes of Sigma, Samyang, and Tamron make competitive-priced lenses a great option.
The Nikon 50mm f/1.8G is far and away my top pick for beginners who want to get into portrait photography without spending a lot of money. The lens is tack sharp and focuses quickly, and the 50mm focal length is great for headshots, medium shots, and even wider shots with groups. The large f/1.8 aperture turns busy backgrounds into buttery smooth bokeh, and it works great in low-light situations, too. I have been shooting with this lens for nearly a decade and still bring it with me to portrait sessions because it just works so well.
The Canon EF 85mm f/1.4L IS USM is revered among portrait photographers for its stunning sharpness as well as sheer versatility. It has long been a favorite of Canon shooters and with good reason: the 85mm focal length is great for headshots and medium shots, plus full-body and group photos, too. It's light, reasonably sized, and built to withstand the elements as well as some drops and falls. I know professional portrait photographers who use this lens exclusively, even over other options at their disposal like a 70-200mm f/2.8.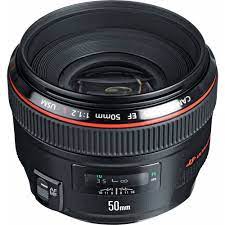 The venerable 70-200mm f/2.8 lens has been a mainstay for many portrait photographers over the years, and this particular lens represents what is, in my opinion, the cream of the crop. There are plenty of other choices, including newer lenses from Nikon, Canon, and Sony that are specifically designed for mirrorless cameras, but this particular 70-200mm f/2.8 represents the pinnacle of lens construction for DSLR cameras. It's tack sharp at every aperture including wide open at f/2.8, it's designed to withstand years of daily use, and it has customizable buttons built right into the barrel so you can adapt the lens to your needs.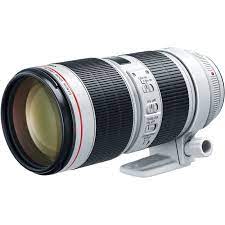 This Canon 50mm f/1.2 lens was introduced in 2007 and has earned its place among the best portrait lenses for a very good reason: it has the widest aperture of any lens on this list, which means you can use it in extremely challenging situations with very little light. Plus, if you prefer ultra-shallow depth of field, you can't go wrong here. Its weather-sealing means you don't have to worry about moisture or dust ruining your shots, and autofocus is fast and reliable. Images are sharp, background blur is beautiful, and the lens is small enough to take anywhere.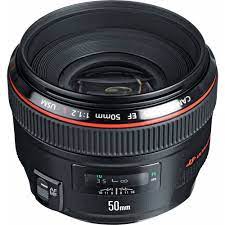 In late 2016, Nikon unleashed the 105mm f/1.4E ED, which still stands head and shoulders above almost every other portrait lens on the market. It checks nearly every possible box a portrait photographer might have on their wishlist, and to this day, it is widely regarded as one of the best portrait lenses of all time. Its medium telephoto focal length of 105mm means you can get beautiful closeups without standing nose-to-nose with your subjects, and its incredible sharpness is the envy of many photographers. The insane f/1.4 aperture on this lens makes 70-200mm f/2.8 lenses weep, its autofocus is fast and reliable, and it even includes weather sealing so you can shoot in inclement weather.