Its been 3 and half years since the launch of the Sony A7 III and it changed the game for mirrorless full-frame cameras. Though it is a good buy, still it is promptly lagging behind its newer version in some areas like its video frame rates and EVF. Sony A7 IV has a camera that focuses on the quality of the images and videos it captures
Sony A7 IV Release Date and Price in Pakistan
Rumour was there that it will be released by October
The price of this camera was rumored to be around $2,500 / £2,500 / AU$3,900
News from the reliable Sony Alpha Rumors is that this camera launch has been delayed from September to October.
It means the launch will come 3 and half year after the announcement of its previous version, which is a long gap in mirrorless camera terms. Whereas Sony A7C, and Sony A1  have a strong video quality.
Sony A7 IV rumors and features
There are not any big leaks of the Sony A7 IV till date, but rumors from reliable sources are coming since early 2021. Everything claimed about the Sony A7 IV, and our analysis on what is in this new significant camera is here.
Sensor
Sony A7 IV will have 30 – 32MP sensor
Sony A7 IV rumors says that it will use a new sensor, whose resolution will be higher than its previous version.  With a resolution of 30.65MP, it is a full-frame sensor, and allows for up-to 36.6 FPS read-out.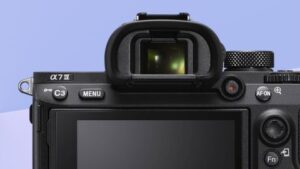 Viewfinder and Screen
69-m dot electronic viewfinder expected
Fully articulating screen.
LCD will be abit cheap for reducing price
Sony A7 IV's electronic viewfinder (EVF) will witness it, just like its previous version. Sony Alpha Rumors says that its camera will have a 3.69-million dot EVF which is below 5.76-million dot panel of Sony A7R IV, and is still better from the A7 III's 2.3-million-dot EVF.
The Sony A7R IV's EVF has a resolution of 1600×1200, with the Sony A7 III's resolution is  at 1024 x 768. Whereas  Sony A7 IV, would be in between 1280 x 960 pixels.
Video
One of the best features of this new launch is pretty obvious – it will provide 4K video capture at 60 frames.
Sony A7R IV captures a maximum 4K/30p and is more costly.   Sony A7S III video-focused camera also shoot 4K /120fps, which is the Sony A7 IV almost certainly will not offer.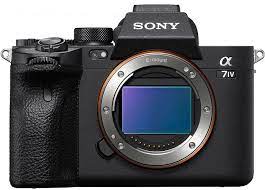 Autofocus
Autofocus system like Sony A1 and Sony A7S III
Will get Bird Eye AF, like Sony A1
Any solid conclusion is not made about the Sony A7 IV's autofocus specifications. There hasn't launched any camera with its particular sensor till not, and AF points are linked to the sensor, because cameras like this use on-sensor phase pixels detects.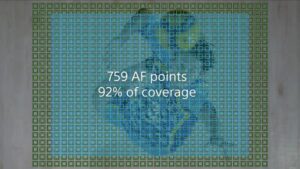 Burst shooting
Not confirmed the news on buffer size or burst shooting
It would offer 15-18fps burst rates, based on the Sony A7III's read-out speeds
Early thoughts
If the rumors mentioned so far would be correct, the Sony A7 IV camera seems to be in the right direction. We will likely get the same quality video abilities as we find in Canon EOS R6, also, a higher-resolution sensor that should give it an edge.
9.44-million-dot electronic viewfinder would be great, but can not at the A7 IV's expected cost.
We are looking forward to the Sony Alpha a7 IV's display style, though. Golden camera will update with more rumors or official information as soon as it arrives. For price and buying Sony A7 IV, please contact us.