Camera prices in Pakistan fluctuate frequently due to the change in the dollar rate, prices fluctuating. Golden Camera has made things easier for its customers by not changing prices and keeping prices accessible to the people of Pakistan. The DSLR camera is for you if you are a person who enjoys high-quality photography and video recording. These multi-functional cameras give you a good idea of ​​what the final image will look like.
Whether you are a professional or a beginner, these devices can be tried because they come with flexible hand-held controls, flexible lenses, and amazing image quality. Not long ago these cameras were used only by professionals, but nowadays anyone with a love of photography can afford them. Sometimes it can be difficult to find the right equipment at the right price, which is why we have made a list.
Check out Our Best Camera Prices in Pakistan
1. Camel Canon EOS 5D Mark IV DSLR
It is at the top of our list because it is a powerful machine with outstanding photography options. This amazing camera is capable of shooting in 4k and offers a fully compact CMOS sensor of 30.4MP as well as excellent balance and sensitivity adjustment and low light performance. It is capable of operating within the extended ISO 100-32000 range and reaches ISO 5-102400 with low noise and sharp images in various conditions. As well as quality features and high performance, users also get to upgrade the AF system, GPS and much more.
To deliver fast and detailed images, the Canon EOS 5D Mark IV DSLR camera uses a DIGIC 6+ image processor. It can also handle up to 7 frames per second when shooting continuously. There is a measuring sensor of 150,000 pixels that scans the scenes and gives you the right exposure under different lighting settings. The camera price of the Canon EOS 5D Mark IV DSLR in Pakistan is 325,000 Rupees. You can buy this camera by visiting here.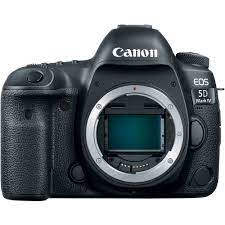 2. Nikon D850
This camera gives you high resolution and speed when taking pictures. There is also a recording of the expiration date and a suitable movie that gives you flexibility. The camera has a 45.7MP BSI CMOS sensor, EXPEED 5 image processor, and high resolution that gives you detailed images. It can be very helpful to you if there is low light around, the sensors also provide a sharp edge.
The Nikon D850 comes with the latest timepieces and recording techniques ready for recording. There is an advanced AF system, the flagship D5, and 99 contrast sensors that give you good focus when taking pictures with various light settings. The price of the Nikon D850 in Pakistan is 319,000 Rupees. You can buy it in our store by visiting here.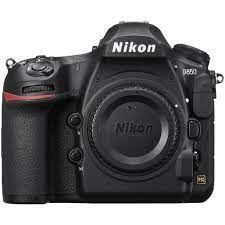 3. Camel Canon EOS 5D Mark III DSLR
This is the third on our list because of its 22.3MP and unique graphics capabilities. Comes with the latest DIGIC 5+ processor that gives you detailed images even in low light areas. It can be expanded to the ISO 102400 range. Image quality can also be enhanced by the latest 61 points with high-density autofocus, which includes 41 AF-type points and extreme sharpness.
The Canon 5D Mark III has an AF system and uses color information to give you accurate exposure. Multiple exposure modes and HDR have great potential that can reduce the production stress posted in your head. It can also record HD videos at multiple frames.
It has high brightness and light resistance which can be useful in light conditions. There is a Superimposed LCD that shows 100% viewing. The price for Canon EOS 5D Mark III DSLR Camera in Pakistan is 293,500. Available at our store to buy it Here.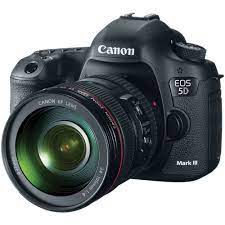 4. Camel Canon EOS 6D Mark II DSLR
The Canon EOS 6D is a next-generation camera for professional photography. A gold camera has been made available to the people of Pakistan. It has a high-performance model, and many advantages compared to older models. You will get enhanced imaging with the help of a 26.2MP CMOS sensor. It uses the DIGIC 7 image processor to be sharp and has a clear image in many different situations. It gives you an advanced ISO range of 100-40000. It can be reused up to ISO 5-102400.
You can expand your photography career with an outstanding AF program. There are many improvements made to it compared to older models leading to faster acquisitions. With the Advanced AF system, its sensors incorporate dual Pixel AF technology for advanced focus during video capture. This is an outstanding model for both beginners and professionals. The price for the Canon EOS 6D Mark II DSLR Camera in Pakistan is 269,000. You can just visit our store Here. and buy it at a discount.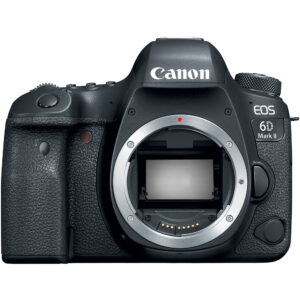 5. Nikon D750
Are you a person who likes to be strong on your camera? Then this camera is for you. It has a completely new way of taking pictures that enhances performance. Internal circuits are developed in a way that gives you high resolution. The interface of this camera is designed to give you control and help you focus on the photos you are about to take.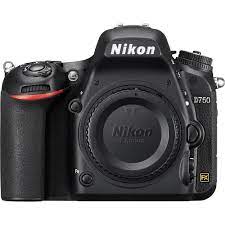 There is no need to look at the specs because you can only understand the true power of this amazing camera if you hold it in your hands. The manufacturers have really pushed the design to a whole new level by combining practical features. Pakistani Nikon D750 Camera Rs 215,000 rupees. You can order this easily by using Here.